Whole March Garment Limited was established in 1989. Our scope of business mainly aims at the production of knitted and woven men, women, kid's trendy and casual wear . During these years, our company has successfully developed the Europe, United States, Southeast Asia Market, as well as becoming one of the vital suppliers of many leading fashion chain stores.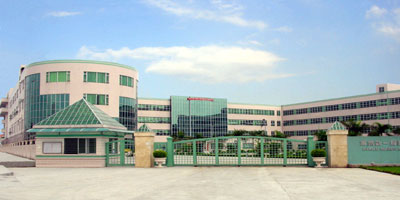 With a strong foundation in Hong Kong, our main office situated in Lai Chi Kook, integrating Sales & Marketing, Administration, Accounting, Shipping, Design and Purchasing Department, backed up by the production plant in Dong Guan,China, we adopt Customer Relationship Mangement (C.R.M.) and staff oriented philosophy; our finished products are perfected by a comprehensive and concise Q.C. system which led by our well-experienced and long servicing department heads who cooperate seamlessly and smoothly as far as management are concerned.
In the new millennium. our factory has become a sole proprietor. This allows us to be more flexible to grasp the business opportunities throughout China. We also found that the existing factory could no longer fulfill the need of our ever-increasing orders. Especially taken into account that China will become a member of W.T.O. and provides a good business chance to both employees and organization; management decided to build a band new factory in the vicinity of our old one for further growth. The new factory occupies a total area of 300,000 sq.ft.; the number of employees can be incremented to 2,000 with and annual production volume up to 1,000,000 dozens per annum. In order to provide superior quality products to our clients, we adopt ISO quality system model for production and customer service. Our factory has been successfully to certified with the standards of ISO 9001:2000 since 2002.
With our yeas of accumulated experience for direct sales to numerous renowned fashion chain stores, we are certain that we can continue to dedicate ourselves to maintain excellent services to our invaluable customers. By means of advanced management skills and technologies, we are able to meet the changes, challenges and competition worldwide.